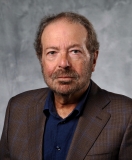 Howard M. Weiss hmweiss@gatech.edu Professor of Psychology phone: 404-894-2680 office: JS Coon Body:
The main focus of Dr. Weiss' research is on understanding the experience of working, especially in an immediate, first person sense. This includes interest in emotional states, focus of attention, episodic structures of personal experience, and sense of self and agency at work.
More information can be found on the website of the Work Experience Lab.
Lab URL: http://weisslab.gatech.edu/ lab name: Work Experience Laboratory Education:
Ph.D. in Organizational Psychology from New York University
Selected Publications:
Weiss, H. M. and Rupp, D. E. (2011). Experiencing work: An essay on a person-centric work psychology. Industrial and Organizational Psychology: Perspectives on Science and Practice, 4, 83-97.
Beal, D. J., Weiss, H. M., Barros, E. & MacDermid, S. M. (2005) An episodic process model of affective influences on performance. Journal of Applied Psychology, 90,1054-1086.
Weiss, H. M. & Cropanzano, R. (1996).  Affective Events Theory: A theoretical discussion of the structure, causes, and consequences of affective experiences at work.  In B. M. Staw and L. L. Cummings (Eds.), Research in Organizational Behavior, Vol. 18 (pp. 1-74).  Greenwich, CT: JAI Press.
person_type: Emeriti