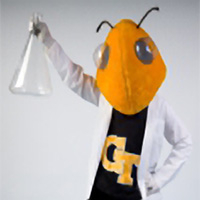 Research Interests
Cognitive/Brain Sciences, Animal Behavior
Selected Publications
Snyder, R.J., Zhang, A.J., Zhang, Z.H., Li, G.H., Tian, Y.Z., Huang, X.M., Luo, L., Bloomsmith, M.A., Forthman, D.L., Maple, T.L. Behavioral and developmental consequences of early rearing experience for captive giant pandas (Ailuropoda melanoleuca). Journal of Comparative Psychology, 2003, 117, 235-245.
Stoinski, T.S., Hoff, M.P. and Maple, T.L.. The effect of structural preferences, temperature, and social factors on visibility in western lowland gorillas. Environment and Behavior, 2002, 34, 4, 493-507.
Beck, strong.E., Stoinski, T., Maple, T.L., Norton, strong., Hutchins, M., Stevens, strong., and Arlott, M. (Eds.) 2001. Great Apes and Humans: The Ethics of Coexistence. Washington, D.C., Smithsonian, 388 pp.
Maple, T.L. Saving The Giant Panda. 2000. Atlanta, Longstreet Press, 137 pp.
Stoinski, T., Lukas, K. and Maple, T.L. Research in American Zoos and Aquariums. Zoo Biology, 1998, 17, 3, 167-180.
Contact Information
Email

Phone

404-894-2680