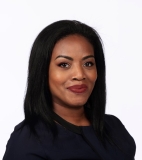 name: Tikica Platt email: tikica.platt@psych.gatech.edu position: Administrative Manager II phone: 404-894-7557 office: JS Coon 155 Body:
As Administrative Manager, Tikica oversees and assists with the School's human resource administration for faculty, staff, temps, affiliates, and contractors. Doing so includes the establishment and promulgation of the School's personnel policies, recruitment, appraisals, employee relations as well as building, web, and listserv management. Her primary human resource responsibilities include:
Serving as School-level contact for HR-related processes and procedures.
Reviewing and coordinating hiring requests from the School.
Initiating and processing HR-related documentation, including posting requests, hiring packages, and reports.
Coordinating activities associated with employee onboarding, orientation, and offboarding. Assisting with recruitment efforts and selection process, when necessary.
Overseeing transactions including salary, time reporting, termination, and other changes, as well as employee record maintenance.
Defining and communicating administrative staff duties; monitoring performance and providing feedback.
Coordinating School purchasing activities that include ordering and maintaining supplies and materials.
Supervising and coordinating direct administrative support to School management.
Attending various CoS, Institute, and committee meetings on behalf of School HR.
Gathering and coordinating the dissemination of information regarding new or revised HR-related policies and procedures within the School.
Engaging in ongoing HR training and development pertinent to remaining abreast of Institute and external processes and trends.
Performing special projects as needed.
person_type: Staff Education:
Tikica began at Tech in December of 2020 after 22 years of administrative and financial experience from the University of Georgia. She holds a BBA from Clark Atlanta University and an MBA from Piedmont College.