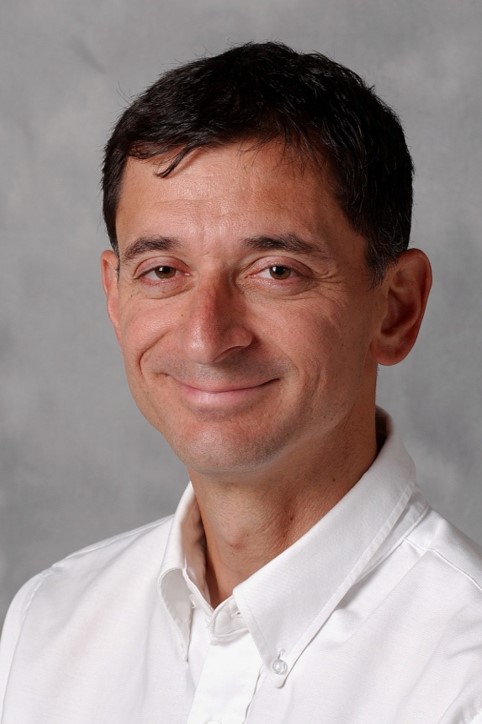 Richard Catrambone
Professor of Psychology
Education
Ph.D. in Experimental Psychology, University of Michigan, 1988.
About
I received my BA from Grinnell College in 1982 and my Ph.D. in Experimental Psychology from the University of Michigan in 1988.
My research interests include:
Creating examples to help learners form meaningful and generalizable solution procedures. I and the students in my lab have explored this issue in domains ranging from probability and physics to ballet.
The use of task analysis techniques for identifying what a person needs to learn in order to solve problems or carry out procedures in some domain.
Using information from task analyses to guide the construction of teaching and training materials including computer-based (multimedia) instructional environments.
Exploring technology such as animations and embodied conversational agents (ECAs) for improving interfaces and helping people learn and carry out tasks more easily.
Analogical Reasoning
For additional information about my research, please also see:
https://sites.gatech.edu/richardcatrambone/front-page/
Selected Publications
Margulieux, L., & Catrambone, R. (in press). Finding the best types of guidance for constructing self-explanations of subgoals in programming. Journal of the Learning Sciences.
Margulieux, L. E., Catrambone, R. & Schaeffer, L. (in press). Varying effects of subgoal labeled expository text in programming, chemistry, and statistics. Instructional Science. doi: 10.1007/s11251-018-9451-7
Margulieux, L.E., Catrambone, R. & Schaeffer, L.M. Instr Sci (2018). https://doi.org/10.1007/s11251-018-9451-7
Eiriksdottir, E., & Catrambone, R. (2015). The effects of timing of exposure to principles and procedural instruction specificity on learning an electrical troubleshooting skill. Journal of Experimental Psychology: Applied, 21(4), 383-394.
Bentley, F., Tollmar, K., Stephenson, P., Levy, L., Jones, B., Robertson, S., Price, E., Catrambone, R., & Wilson, J. (2013). Health mashups: Presenting statistical patterns between wellbeing data and context in natural language to promote behavior change. ACM Transactions on Computer-Human Interaction (TOCHI), 20 (5), 30(1)-30(27).
Bujak, K.R., Radu, I., Catrambone, R., MacIntyre, B., Zheng, R., & Golubski, G. (2013). A psychological perspective on augmented reality in the mathematics classroom. Computers & Education, 68, 536-544.
Caballero, M.D., Greco, E.F., Murray, E.R., Bujak, K.R, Marr, M.J., Catrambone, R., Kohlmyer, M.A., & Schatz, M.F. (2012). Comparing large lecture mechanics curricula using the Force Concept Inventory: A five thousand student study. American Journal of Physics, 80 (7), 638-644.
Eiriksdottir, E., & Catrambone, R. (2011). Procedural instructions, principles, and examples: How to structure instructions for procedural tasks to enhance performance, learning, and transfer. Human Factors, 53 (6), 749-770.
Contact Information
Email

Personal Site

Office

JS Coon 125

Phone

404-894-2680

Fax

404) 894-8905

Lab Url