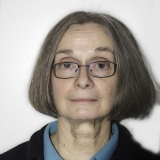 Elizabeth T. Davis etdavis6@earthlink.net phone: 404-894-7558 research_area:
Engineering Psychology
Selected Publications:
Davis, E.T., Hailston, K., Kraemer, E., Hamilton-Taylor, A., Rhodes, P., Papadimitrious, C., & Garcia, strong.A. (2006). Perceptual characteristics of computerized program visualizations can differentially affect detection and localization performance. Proceedings of the Human Factors and Ergonomics 50th Annual Meeting.
Davis, E.T., Shikano, T., Main, K., Hailston, K., Michel, R.K., & Sathian, K. (2006). Mirror-image symmetry and search asymmetry: A comparison of their effects on visual search and a possible unifying explanation. Vision Research, 46, 1263-1281.
Davis, E.T. (2006). Invited Book Review: Neurobiology of Attention. Physiology & Behavior, 87, 447-448.
Davis, E.T. & Palmer, J. (2004). Visual search & attention: an overview. Spatial Vision, 17, 249-255.
Davis, E.T., Shikano, T., Peterson, S.A., & Michel, R.K. (2003). Divided attention and visual search for simple versus complex features. Vision Research, 43, 2213-2232.
person_type: Emeriti