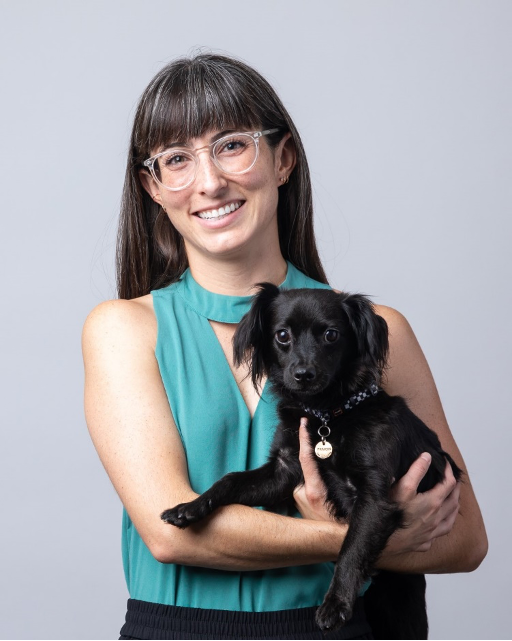 Amy Wax, Ph.D. – Associate Professor of Psychology
California State University, Long Beach
Dr. Amy Wax was accepted into the School of Psychology Ph.D. program – Industrial Organizational by former faculty member Dr. Leslie DeChurch. She later graduated from the School of Psychology Ph.D. program in 2015. Dr. Wax is currently an Associate Professor of Psychology at California State University, Long Beach.
"Georgia Tech's School of Psychology set me up for success in academia, and for that I am very grateful. I began my tenure-track position feeling very confident that I had all the skills to succeed at the job, both in terms of research and teaching". –Dr. Amy Wax
---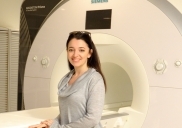 Hillary Schwarb – Research Scientist
Biomedical Imaging Center at Beckman Institute for Advanced Science and Technology and Interdisciplinary Health Sciences Institute
University of Illinois at Urbana-Champaign
Ph.D. Graduate - Cognition and Brain Science, 2012
Faculty Advisor – Dr. Eric Schumacher
"The exceptional training and unique perspective instilled at Tech continues to have a tremendous impact on the way I approach science and life. The strong foundation in psychological theory coupled with the confidence and willingness to incorporate of state-of-the-art imaging techniques has shaped my career and opened tremendous opportunities in both basic and translational neuroscience. I am eternally grateful for the quality of my training (shout out to Eric!), the opportunities to present my work regularly to the faculty (always challenging me to think bigger), the push to productivity (publications and grants!), and the friendships forged in my time at the School of Psychology. Always look forward to coming back for a visit".
---

Charles Calderwood - Assistant Professor of I/O Psychology, Virginia Tech
Ph.D. Graduate - Industrial Organizational Psychology, 2012
Faculty Advisor - Dr. Phillip Ackerman
"My experiences in the I/O program at Georgia Tech were really instrumental in laying the foundation for future success in my academic career. In particular, the caliber of the methodological and quantitative training I received while there has given me great flexibility in pursuing the topics that I want to investigate and adapting the approaches that I take to the needs of those topics in my research program. It has also been great remaining connected to the program since graduating, with a particular highlight being visiting to give a colloquium last spring that doubled as an opportunity to chat about ongoing and new collaborations that will keep me involved with the program in the future".