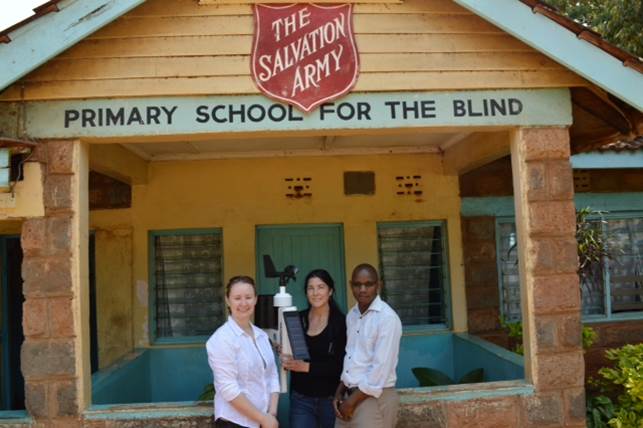 Dr. Bruce Walker's Sonification lab helps to install a weather station (donated by Weather/Underground and Rainwise) at Thika, a school for the blind in Kenya, as support for weather and climate education.
The School of Psychology benefits greatly from the generosity of its alumni and friends. Funds donated to the School are used for a variety of activities that facilitate our teaching, research and outreach activities. Some of the areas where gifts are of great value to the School include:
Graduate student fellowships to help us attract highly talented students.
Undergraduate scholarships and prizes to recognize and support academic excellence.
Research funds to assist faculty and student research projects.
Support for seminar and speaker series that bring world renowned scholars to Tech.
Assistance with student participation as presenters at national scientific meetings.
Of course, these are just a few example of the ways that we use the financial support of alums and other friends. If you have your own creative ideas and/or are interested in learning more about how you can help our students, faculty and staff as we strive for excellence please contact the School Chair, Dr. Frank Durso at frank.durso@gatech.edu.