My research aims to answer two broad questions: What factors contribute to long and meaningful lives? How do individual life experiences, particularly those that are personally significant and challenging, shape the pursuit of meaning across adulthood in diverse contexts? To address these questions, I conduct research that focuses on (1) developmental changes in motivation, (2) socio-cognitive processes such as autobiographical remembering that adults use to make sense of life transitions and challenges, and (3) meaning-making across sociocultural contexts. My recent work involves understanding gains and losses associated with the pursuit of meaning and how past and future thinking may jointly contribute to meaningful lives. An evolving research direction also includes technology and aging.
position:
Assistant Professor of Psychology
photo: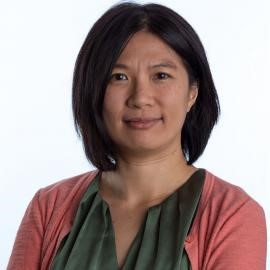 Lab URL:
https://sites.gatech.edu/liaolab/
Education:
Ph.D. (2017) Developmental Psychology University of Florida
Selected Publications:
Liao, H.-W., Hommelhoff, S., & Carstensen, L. L. (2020). Time perceptions from seconds to lifetimes: How perceived time affects adult development. In A. Gutchess & A. K. Thomas (Eds.), Handbook of Cognitive Aging: A Life Course Perspective. Cambridge University Press.
Giasson, H., Liao, H.-W., & Carstensen, L. L (

2018

). Counting down while time flies: Implications of age-related time acceleration for goal pursuit across adulthood. Current Opinion in Psychology, 26, 85-89.
Liao, H.-W., & Carstensen, L. L. (2018). Future time perspective: Time horizons and beyond. GeroPsych, 31, 163-167.
Ju, I., Bluck, S., & Liao, H.-W. (

2018

). Future time perspective moderates consumer responses to nostalgic advertising. GeroPsych, 31,

137-150.

Liao, H.-W.,

Bluck, S., Alea, N., & Cheng, C.-L. (

2016

). Functions of autobiographical memory in Taiwanese and American emerging adults. Memory, 24, 423-436.

Liao, H.-W.,

Bluck

, S., & Cheng, C.-L. (

2015

). Young women in today's Taiwan: Relation of identity status and redemptive narration to psychological well-being. Sex Roles, 73, 258-272.

Bluck

, S., & Liao, H.-W. (

2013

). I was therefore I am: Creating self-continuity through remembering our personal past. The International Journal of Reminiscence and Life Review, 1, 7-12.